The horrific details of the murder of Sarah Everard are shocking. Wayne Couzens, an off-duty police officer with the Metropolitan Police, admitted killing Sarah in March 2021. He used his power as a police officer and falsely arrested Sarah Everard as she walked home in London, abducted her, then raped and murdered her. The details of the case are harrowing, and the impact of Sarah's murder described by her family and friends is heart-breaking. Couzens has received a whole-life sentence for his crimes, meaning he will never be released from prison. The case has highlighted fears that many women face about their own safety, and has a much wider impact on society and trust in the police.
The Metropolitan Police Commissioner, Dame Cressida Dick, acknowledged that the actions of Couzens had 'shaken' trust in the police. So what does this mean for policing, and what can the police do to rebuild the trust of the public?
Why trust matters in Policing
Effective policing relies on having the trust of the public. Levels of trust in the police depend on both personal contact and expectations of individual encounters with the police, and also confidence that the police as an institution will act as expected. Bradford and Jackson suggest that there are three dimensions of trust in the police, with the expectation that the organisation and individual officers will "be effective, will be fair, and will display values that are aligned with one's own or one's community." Trust is a key element of police legitimacy whereby the public essentially accept the authority of the police as legitimate, and therefore comply with police actions and decisions. The procedural justice model found that compliance and legitimacy is gained through officers acting with fairness, treating people with respect and explaining their actions.
Measures of police legitimacy have been included in the Crime Survey for England and Wales which asks to what extent respondents agree that the police act lawfully, act consistently with their own ideas of right and wrong, and should accept police decisions. The results showed that whilst three quarters of people said they had confidence in the police, fewer (61%) agreed it was their duty to accept police decisions.
How might trust be restored?
Following on from the events surrounding the circumstances of Sarah Everard's murder, there are a number of areas that the police could consider to start to restore the trust and confidence of the public.
Firstly is recruitment. Police officers and staff are vetted prior to being employed, to assess their integrity and suitability for police work. Couzens passed the vetting process and remained in post with full authority. The vetting processes and procedures for maintaining professional standards may well need to be reviewed to check they are robust and fit for purpose. The College of Policing offers guidance for police forces on making decisions about integrity, making sure officers and staff behave in an appropriate way, and providing transparency about the decisions that are made. The College of Policing publishes the Barred List annually, detailing officers and police staff who have been dismissed from their roles, including reasons for dismissal. In 2019-20, 232 officers were added to the barred list; most frequent reasons for their barring were: integrity (n=85), honesty (n=59), failure to perform duty (n=31), and abuse of position for sexual purposes (n=31). Whilst this offers some level of transparency, and the process has removed officers who should not be in a position of trust, there may be some question as to whether this is effective enough.
Changing Police culture
A culture of sexism and institutional misogyny has been reported to be widespread within the police service, and needs to be thoroughly investigated. This has been highlighted by the Police Federation's National Women's Group who described the pervasive nature of misogyny, frequently facing male 'banter' and questioning their competency for the job. However, in wider society misogynistic behaviour towards women is often tolerated, and accepted as part of the normal culture. Nottinghamshire Police piloted a policy of recording misogyny as a hate crime. An evaluation of this police found shockingly high levels of misogynistic activity, with the majority of women experiencing this behaviour, but with very few incidents being reported to the police. The experiences described have become normalised, and many women thought the police would not take any action, would not take it seriously or may blame them for attracting this behaviour.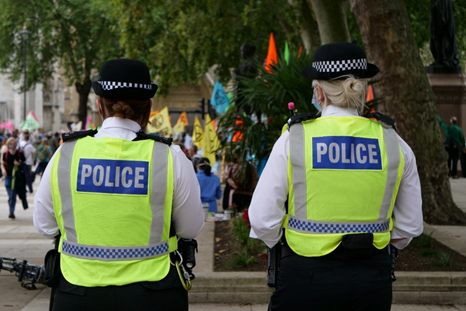 Police effectiveness in tackling violence against women and girls
Violence against women and girls is widespread – women and girls are disproportionately victims of violent crime including rape, other sexual offences, domestic violence, stalking and honour based crimes. Her Majesty's Inspectorate of Constabulary and Fire & Rescue Services (HMICFRS) recently published the report of their inspection of how effectively the police engage with women and girls. Data reported by HMICFRS indicated many types of violent crimes where women are disproportionately victimised, with sexual grooming, sexual activity involving a child under 16, exposure and voyeurism and stalking all recording over 80% of victims as being female.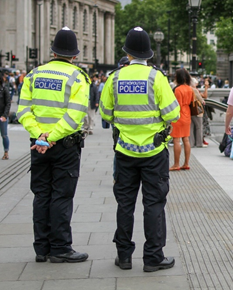 In addition, a public survey by the HMICFRS found that trust in the police to keep women and girls safe was low: they reported that 14 percent of respondents agreed with the statement that 'Police in my area work to prevent violence against women and girls', with the same percentage agreeing that 'I trust the police to prevent violence against women and girls'. Respondents wanted the police to:
Take offences against women more seriously (including arresting and charging more offenders for all types of violence/abuse; acting earlier so violence doesn't escalate; speed up the process of dealing with offences; listening to women's concerns about safe spaces; prioritising violence against women)

Ensure police have the correct values with more empathy towards female victims and that misogynistic behaviour is tackled;

Stop victim-blaming and put the responsibility on male perpetrators; and

Work in partnership with other organisations to address the epidemic of sexual violence and image-based crimes that particularly affect girls.
Making changes
The Government's strategy for Tackling Violence Against Women and Girls focuses on increasing support for victims, and increasing the number of perpetrators brought to justice, with the overall aim of reducing the prevalence of violence against women and girls. Victim engagement with the police is key to this, to increase the number of women feeling confident enough to report these crimes, and to engage with the police and the wider criminal justice system. Effective implementation of this strategy needs the police to be seen to be trustworthy. As the Metropolitan Police announce an independent review into the standards and culture with the aim of rebuilding public trust, and the Home Secretary promises an public inquiry into police vetting procedures, behaviour and discipline, this may lead to culture change and improved practice within the police service more widely.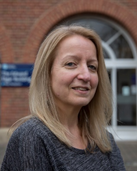 Dr Rosie Erol
Rosie is a researcher in the School of Psychology, and leads the Trauma and Violence Prevention research theme. She joined the University of Worcester in 2011, having worked previously as a senior researcher at the Home Office.